So you may be looking for a wine rack, maybe several wine racks. Actually, there are so many in the marketplace, hundreds even thousands to choose from large, small, wooden, metal plastic. You name it, it's out there. It's important to note, not all wine racks hold all bottles of wine.
If you're not careful, you'll get home with a brand new wine rack all excited to put your bottles of wine in it and find what I found. The dang bottles lit out to make you mad enough to spit. In this section, You're going to find the best rack for you and your wine.
We're going to take a look at two things.
The things to consider when buying your wine rack.
Six different types of wine racks.
Things To Consider When Buying Your Wine Rack
When you're deciding on which wine racks to purchase, here are several things you want to consider.
How many bottles do you currently have?
Do you want to maintain what you have or grow your collection?
How much space do you use now and how much do you want to allocate for the future?
Where do you want to make a statement with your display or do you want something that's more utilitarian and functional?
How much do you want to invest in your wine storage and wine collection?
By prioritizing and understanding exactly what your requirements are you're much more likely to invest in a wine rack or storage needs that are perfect for you.
6 Basic Type of Wine Racks
1. The stackable wine rack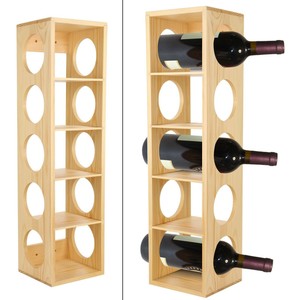 These modular racks are a good choice if you're just beginning your collection and wanted to start small or if you have minimal storage space. The great thing about stackables is they can expand as your wine collection expands. There's virtually no installation and very minimal building involved. However, these racks aren't necessarily as visually appealing or permanent and some of the cheaper ones might not be very stable.
2. The Tabletop and Countertop Wine Racks
This is great for the casual drinker. You can store a few bottles on the counter or credenza or other pieces of furniture and it's perfect if you live in an apartment, small home, or have limited space. They're not overly expensive so it would be a good stepping stone if you plan to expand your collection. They're good for short-term storage but not a very good option for mid or long-term storage. These racks generally hold fewer bottles than a floor or wall-mounted rack.
3. The Wall-Mounted Wine Racks
There are a plethora of designs with a variety of bottle capacities anywhere from 6,24,60, and up. Plus you can add to actually to virtually any capacity you want. Their advantages are many, they're often larger and sturdier than tabletop racks making them ideal for both beginners and serious collectors.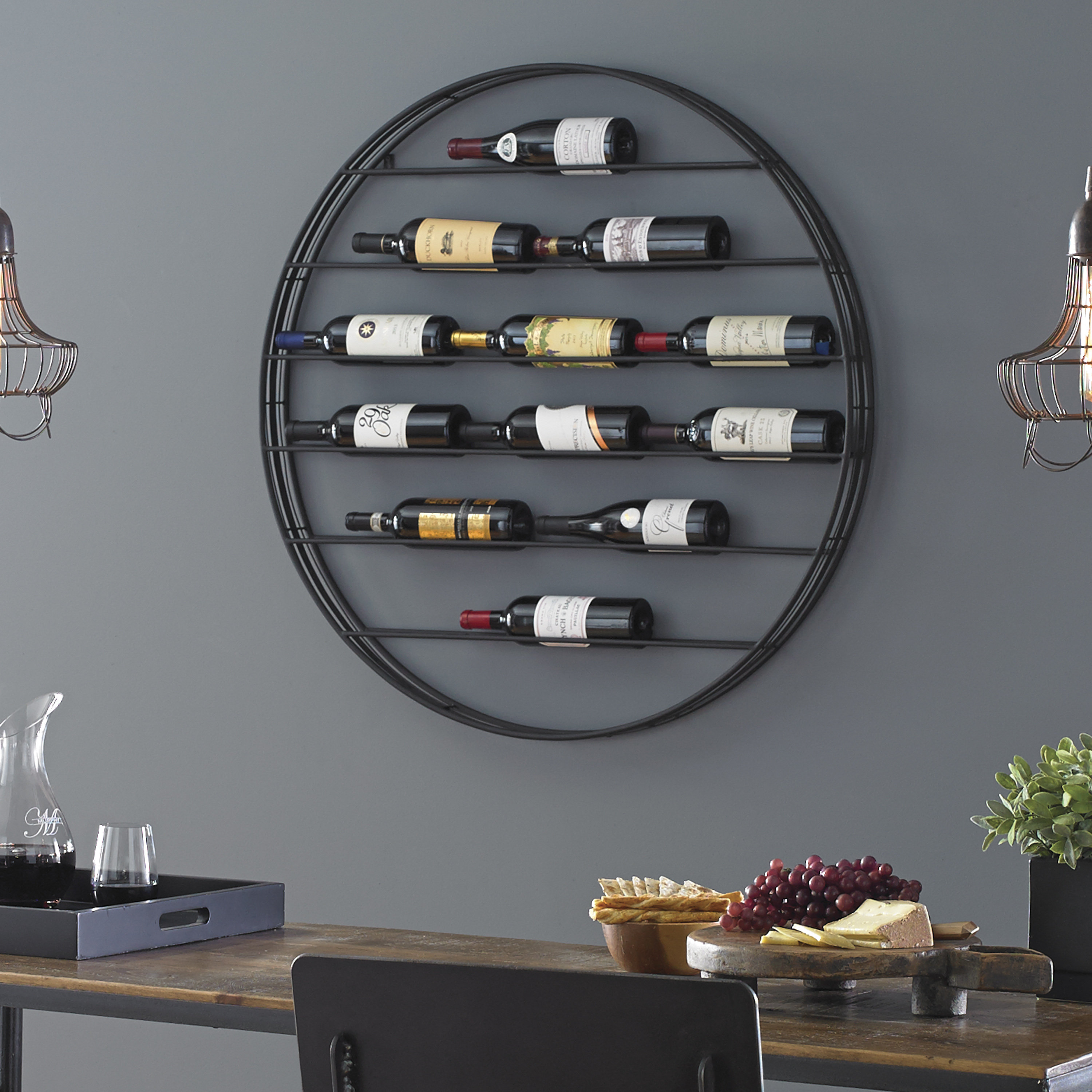 They'll also save you space if you have a smaller wine cellar or wine room. They're often modular which allows you to continue to grow your collection and in a climate control room. These wine racks allow for proper ventilation. There are also different types of smaller wall-mounted racks that double as wall decor. A drawback of wall-mounted racks is installation and hardware. 
You have to be comfortable putting nails, screws or other Hardware into your walls. If you're thinking about storing only a few bottles of wine at a time a small tabletop model or a hanging wine rack could be the best bet even in the tightest of space. These racks can offer a compact and medically pleasing way for you to store your wine.
4. The Cube Wine Cubes
The cube wine cubes are a versatile type of wine store where you just stack bottles on top of each other. The Bordeaux-type bottle works best in this rack. Burgundy-type bottles have a tendency to slide out. Cubes are convenient if you have a variety of different types and shapes of bottles. Generally, they're small, compact, and stackable and can hold a large number of bottles. 
5. The Wine Cabinet and Freestanding Wine Racks
If you're a modest collector or someone who is limited on space then a wine cabinet is a great wine storage option. They can hold a dozen or more bottles of wine and often have space for wine glasses and other accessories. They're perfect particularly if you're just beginning your wine collection. You can place these wine cabinets in any room in the house. Many of these cabinets will probably not be large enough. If you have an extensive collection but are a good start in a perfect way to store your wine safely.
6. The Custom Wine Rack
Custom wine racks are a great option if you are a serious collector or are moving in that direction. I'm showing several smaller ones and one relatively elaborate custom rack. You can build your racks as large and as elaborate as your wallet will allow and you can select the wood stain style and size of the rack and you can have them custom-built to fit into your wine room wine closet or wine cellar perfectly. You can also build enough racks to give your collection a little bit of room to grow. Now, this may not be the best option for the novice unless. Of course, you suddenly come into a crazy amount of money then what the heck build what you want.